Greek-Style Turkey Burgers
Redsie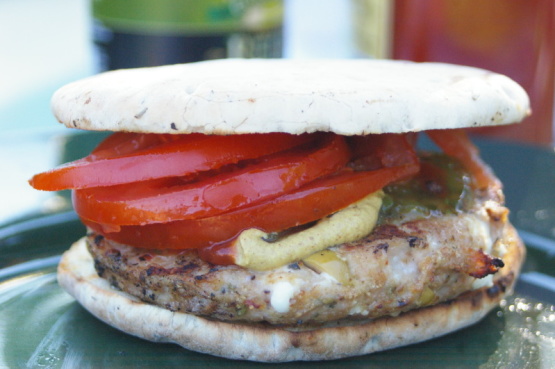 The best turkey burgers i have ever tried .... I freeze left-overs, and heat in the microwave later ...

Oh, these are so good! I used the basil, because we love it, and served these on toasted onion rolls. They are full of flavor, very delicious! Thanks for a great recipe, najwa!!
Combine all the ingredients in a large bowl.
Form into 4 patties, then grill.
I have served this on regular burger buns with tomatoes and mayo, and on pita with tahini, tomatoes and lettuce.