Great Mushroom Barley Soup
Bergy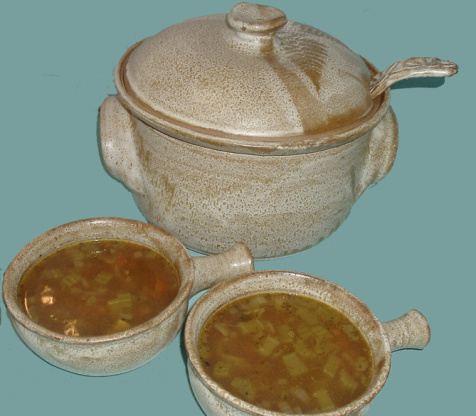 After tasting a really bland version of this soup made by a friend's dad, I set out to find or make up a tasty version. Here is the result. You won't be disappointed.

We thought this soup was ok, but not good enough to make it again. Just not enough flavor.
In a large pot, melt the butter.
Add the onions, carrots, celery and garlic and sauté until tender, but not browned.
Add the mushrooms.
Cook just until soft.
Add the broth, seasonings and barley.
Bring to a boil.
Simmer 1 1/2 to 2 hours or until the barley is tender.
The soup can be thinned with additional broth if it becomes too thick.