Ginger Cookie Dough for Cut out Cookies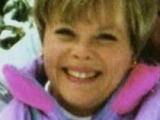 I use this recipe for all holiday cutout cookies. They are crisp, buttery, and flaky. This is NOT like gingerbread cookie dough. It has just a hint of ginger taste. You could always leave it out if you prefer, the cookie will still be delicious (you may want to add some vanilla, almond, or other flavored extract if you do). My son loves to help me deocrate them.Yield will vary with size of your cut-outs. Time does not include chill time and of course each batch will bake for 6 - 8 minutes.
Directions
In a large bowl cream confectioners sugar, softened butter, and vinegar.
In a medium bowl sift together the flour, ginger, baking soda, and salt.
Mix dry ingredient into the creamed butter mixture.
If dough is too dry, add milk or cream a tablespoon at a time.
Chill dough and keep unused portion in refrigerator while making each batch.
On lightly floured board or silpad, roll dough 1/8 - 1/4 inch. Cut into desired shapes with cookie cutters.
Bake in a 400°F oven for 6-8 minutes, until edges turn golden brown. Keep a close eye on cookies, especially if cookies are different sizes. I bake a sheet of stars, then angels, etc. so they will bake evenly.
Cool on wire rack before decorating.
Most Helpful
These were excellent! We absolutely LOVED these. My powdered ginger was old so I used fresh. I always keep ginger root in the freezer and just grate it on a micro plane when I need some. Also the dough was a little dry like you said so instead of milk I added sorghum syrup. I would have used molasses but was out. I rolled pretty thin, about a quarter inch, and let the kids cut some until they got bored. I used a fluted biscuit cutter for the remainder of dough. So crisp and buttery with a hint of ginger/molasses. Wow, my new favorite cookie!
I am pleased with this recipe. Found it easy to prepare, quick to bake and quite tasty too. I made the recipe as is, although made my own confectioner's (icing) sugar by blending 1 cup normal sugar with 1 teas cornflour. Tons cheaper and worked beautifully. I'd never made a dough with vinegar as an ingredient and was a little hesitant, but it was exactly what was needed. For those rare times I need a rolled cookie dough, this is the one I will use. I found these to be pleasant, not bland and crumbly like others I've made.