A tasty side dish from the Junior League of Wichita Falls TX - these are yummy! (cooking time includes marinating time)
Directions
Combine 6 tablespoons vinegar, oil, onions, and salt and pepper to taste in a large bowl.
Drain and rinse beans. Add to bowl of marinade and cover. Chill several hours.
Combine chopped eggs, mayo, 4 teaspoons vinegar, mustard, and salt to taste in a medium bowl.
To serve, remove beans from marinade and place in a salad bowl. Add crumbled bacon and top with egg dressing.
Reviews
Most Helpful
Having grown up eating canned green beans, I'm happy to say that they are now a memory long past! So, although I pretty much followed your recipe, I did use some nicely steamed fresh green beans & went on from there to serve a wonderfully delicious side of this veggie! Definitely worth making again! Thanks for posting the recipe! [Made & reviewed in 1-2-3 Hits recipe tag]
Loof, your unique recipes never cease to delightful us! I made as directed using french-style green beans. I didn't want to waste the wonderful marinade, so I placed the marinated beans and onions (I thin sliced the onions to match the beans) atop some shredded lettuce. I saved on a bowl and added the mayo and prepared mustard directly to the small amount of marinade that was left in the bowl. Now, that said, when I took the beans from the fridge and tasted them, WOW!!! I almost ate it all before photographing, and dang it, it was so good that I couldn't wait, and accidentally left the boiled eggs and bacon bits on the counter. The one thing I will say is that the marinaded beans were best right out of the fridge, before the mayo dressing. The upside? My new way to prepare green beans! Thanks again Loof, for another great recipe. :)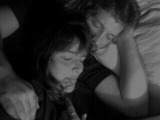 *Made for Australia/NZ Swap #78* We have had a bumper crop of beans fresh from the garden, and I have blanched and frozen about 12-15 pounds ! I steamed the fresh beans and quickly cooled them, then added to the marinade. Since there is just the 2 of us, I served the beans and topped with the egg mixture and bacon on the plate -- plenty for another meal. Great, zingy, flavor ! I can do this in the Winter with the frozen beans, but we will enjoy this prep several times now. Great for picnic prep ! Thanks for posting, loof !