eabeler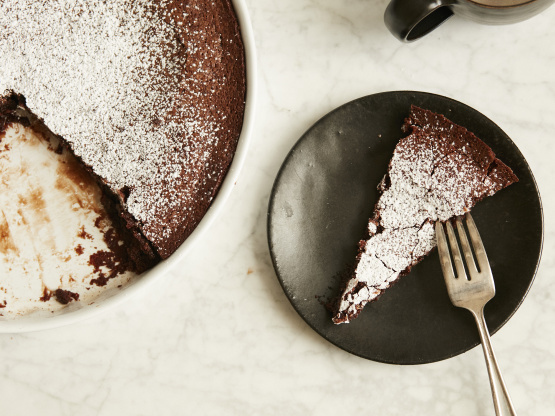 A longtime family favorite my grandmother's made for years and passed down. Very easy, very very rich -- like a wonderfully fudgier brownie, kind of. Great with a cup of coffee!

I have made this endless of time and forgot to rate it... I don't tell everyone I make this for that it's easy as well pie to do.. I have made it to end a lobster steak dinner for guests. For birthdays and anniversaries and even holidays... everyone raves over it... Thanks for posting!

** I have made this as written, added different nuts almonds and macademias, I had added a marshmallow type topping and toasted it, aka smores pie my daughter's favorite My favoriite version is topped with strawberries and hot fudge sauce.. and just plain is incredible too! ~~


After I sent in my review I noticed some people have trouble with this pie setting... I didn't.. I usually have it in the oven right before dinner is served and it has time to set by the time our tribe gets ready for dessert.

Also an electrical mixer is a must I let mine beat in my kitchen aid mixer on speed two for ten or so minutes never anything lower that five though. I found the more let it beat the better. This pie can also be made into thin layers,,, watch it carefully though... and make it like a truffle recipe.

If you have an imagination you can do ANYTHING with this recipe.. again thank you so very much newspapergirl.. which I could give it more than five stars it deserves...
Melt butter; add flour, cocoa and sugar.
Beat eggs with fork and mix with cocoa mixture.
Pour into greased 10-inch pie plate.
Bake about 30 minutes at 375 degrees or until crust begins to form on top.