Fried Apples - Stekte Epler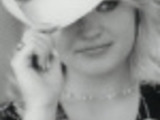 Yummy side dish to serve with any type meat, especially pork. This dish is very popular along the Canadian border as well as with Norwegian immigrants to America and Canada. Try this with a shot of Amaretto added in... mmm...
Directions
Melt butter in skillet.
Add apples that have been sliced or chopped. Peel if desired but prettier with the skin.
Add remaining ingredients and cook on medium until apples are as soft as you would like them.
Really pretty when you use a mixture of red and green apples. Looks great at Christmas too.