Fish Patties With Spicy Mayonnaise
Sonya01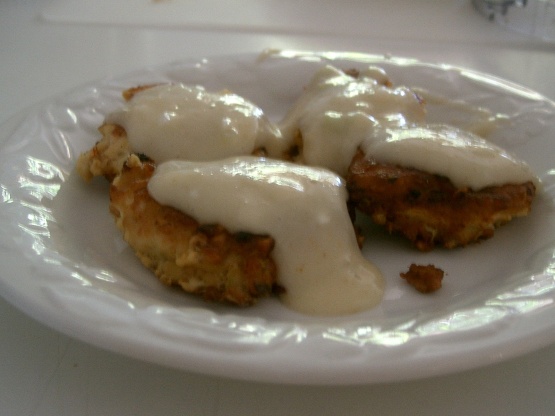 From Australian Women's Weekly. These make a perfect appy, or a light lunch/dinner. The sauce is spicy if your curry paste is spicy, so take that into account if you don't like things too hot.
Process the fish through the egg until smooth.
Transfer into a bowl and stir in the peanuts.
Roll rounded tablespoons of the mixture into bballs and flatten slightly into patties.
DDeep fry in hot oil in batches until browned and cooked through. Drain on paper towels if you wish.
Meanwhile, make the mayonnaise: mix the mayo, 1 shallot, curry paste, chopped coriander, lime juice and 1 tsp of sugar. Make sure it's mixed well and chill if desired until the fish patties are cooked.