Prep 15 mins
Cook 40 mins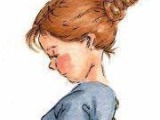 Chicken breasts are dipped in beaten eggs and cracker crumbs, then baked with butter. This chicken is really tender, moist and delicious! A real favorite in my household.
2 eggs, beaten
1 cup crushed buttery round cracker crumb
1⁄2 teaspoon garlic salt
1⁄2 cup butter, cut into pieces
Directions
Preheat oven to 375*F.
Place eggs and cracker crumbs in two separate shallow bowls.
Mix cracker crumbs with garlic salt and pepper.
Dip chicken in the eggs, then dredge in the crumb mixture to coat.
Arrange coated chicken in a 9X13 inch baking dish.
Place pieces of butter around the chicken.
Bake in the preheated oven for 40 minutes or until the chicken is no longer pink and the juices run clear.
Most Helpful
What's not to love about this chicken! I sprayed with cooking spray instead of using the butter to cut down on the fat, but we loved it just the same!
The first chicken recipe that DH did not complain of dryness. Totally worth the bit of work involved. I don't think I could do "plain" baked chicken again after trying this!
Delicious way to bake chicken. I used Ritz crackers and garlic powder and dotted the chicken with dabs of the butter before baking. Leftover chicken is great cold in kaiser bun with lettuce and mayonnaise.