Excellent Grilled Chicken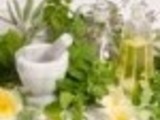 I have been grilling my chicken this way for years. I just cooked 4 chicken breasts on my Cuisinart GR-4 Griddler (similar to GF); came out perfect--it was ready in 20 minutes.
Directions
Place chicken in a plastic bag.
Boneless chicken breast are another great option.
Whisk together remaining ingredients.
Pour on chicken.
Place bag in refrigerator and marinate at least 2 hours or overnight.
Remove chicken from marinade and place in a grilling basket.
Grill 30 minutes; turn basket over and grill another 20-30 minutes or until cooked.
I often add small potatoes in the basket to grill with the chicken.
You can also place directly on the grill and cook.
For a change add your choice of herbs to the marinade.
Reviews
Most Helpful
This was easy and very flavorful. We used chicken tenderloins and cider vinegar. We marinated it overnight. We will make again.
I very much liked this bbq'd chicken. It was easy to throw together the marinade with ingredients that I keep on hand. I put the marinade in a ziplock bag along with frozen chicken breasts the night before and it was ready to go for the following evening dinner. The only thing I changed in the ingredients was the sugar as I'm not eating sugar in my diet. I substituted splenda and didn't miss the sugar at all. I enjoyed the flavour and the chicken was very tender. I would definitely use this recipe again. It's a keeper!
This is indeed excellent! I used chicken breasts with the bone in, removed the skin before adding the marinade. I ommitted the oil (tends to make my grill flare too much), used red wine vinegar, prepared mustard (not enogh dry onhand) and garlic powder. DH raved over this, which surprised me, since he doesn't usually like the taste of mustard. Served with rice and green beans glazed with honey/soysauce/garlic. Delicious, thanks for posting!