karen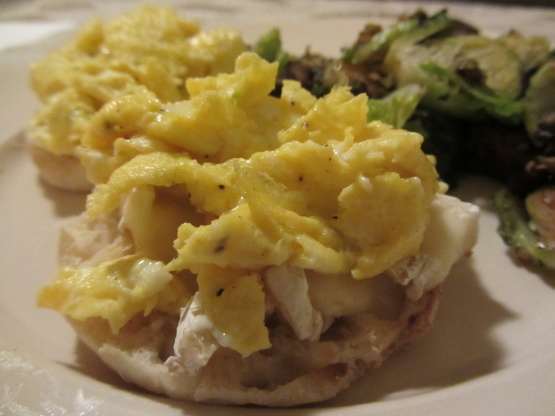 This is my favorite egg sandwich that I make often. It is a warm melty way to start the day. I usually use American cheese because I like the way it melts. You could use your favorite cheese. I always make this open face but if you prefer to make it a sandwich, go for it.
This was a quick breakfast to whip up for DH and myslf! I used a little butter to cook the eggs and also did over-medium so there would be some yolk left. Added sliced had to DHs and it was perfect, he is requesting them in his lunch for work. Made for PRMR.
Heat the oil in a small saute pan. You could also use cooking spray or cook in a dry pan if you have a good nonstick pan. When the oil is hot put the egg in the pan and season to taste. Cook it until it is as done as you like it. I turn mine over and cook until the yolk is still runny but the white is cooked.
In the meantime, toast the half of the english muffin. As soon as it comes out of the toaster put the cheese on top. When your egg is cooked, put on top of the cheese. Enjoy.