Easy Refrigerator Pickles
Marlene.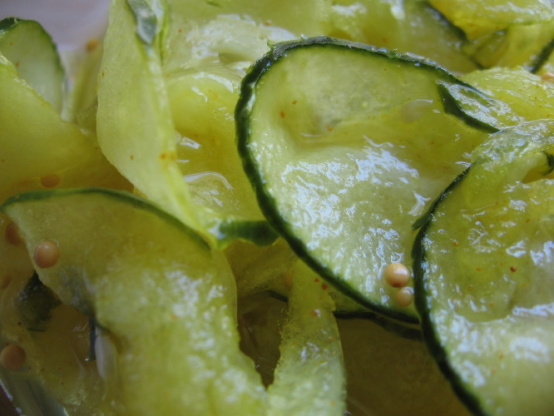 I got this recipe from a friend at work. Easy and very tasty! For even easier prep , use your food processor to thinly slice the veggies! **cooking time is fridge time**
This is an excellent recipe.I will use it all summer long. Thank you Marlene for a great , easy, pickle.
Combine sugar , salt , vinegar , turmeric and mustard seed.
Add thinly sliced onions and cucumbers. Mix thoroughly.
Refrigerate.
I've eaten on these the same day they are made , but they're supposed to sit in the fridge for a few days first :) I hope you enjoy!