Easy Praline Pear Pudding
katew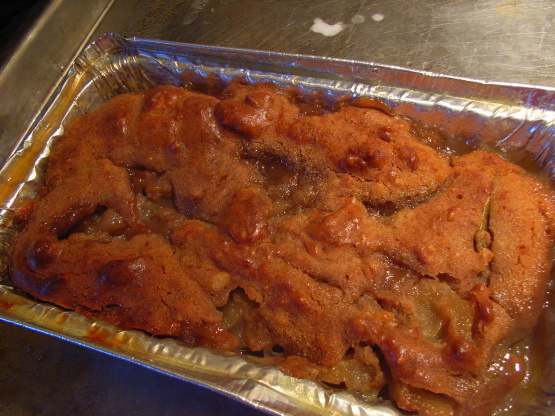 This is a wonderful, simple dessert, and so good served with ice cream or whipped cream! The ingredients may be doubled to serve more than four.
Set oven to 375 degrees.
Butter a 2-quart casserole dish.
In a mixing bowl combine first 6 ingredients; add in milk and beat until smooth (about 2 minutes).
Stir in chopped pears and pecans; toss to combine.
Spoon into baking dish.
In another bowl combine brown sugar, butter and water; pour over the batter in the dish.
Bake, uncovered for about 45 minutes.