Easy Pistachio "Better Than Tom Cruise" Dessert
Prep 10 mins
Cook 15 mins
I remember a version of this dessert from my teenage years as "Better than Robert Redford" but I think it's time to update the name a bit. ;) It *is* pretty darn tasty, after all.
Directions
Preheat oven to 350 degrees F and grease a 13"x9" pan.
Combine crust ingredients (if you like, you can add 1/2 cup chopped pistachio nuts to the crust).
Press crust mixture into the greased pan and bake at 350 degrees for 7 minutes.
Remove from oven, set aside, and let cool completely.
In a bowl, combine the softened cream cheese and powdered sugar until creamy.
Fold in half of the dessert topping (Cool Whip) and carefully spread over the cooled crust.
In another bowl, with an electric mixer beat together the pudding mix and milk at medium speed until thick (5-7 minutes).
Pour slowly and carefully over cheese layer, using a spatula to spread without mixing with the cream cheese mixture.
Spread the remaining Cool Whip on top and decorate as you wish with chopped pistachios, chocolate shavings, etc.
Refrigerate for at least two hours or over night before serving.
Makes 10 to 12 servings.
You can also include a layer of crushed pineapple in the dessert.
Reviews
Most Helpful
What a hit this was; used to make this all the time when my boys were growing up; they were happy to taste it again. I added chopped pistacchio to the crust and sprinkled toffee bits on top. Fantastic! SO sorry I forgot to tke a picture.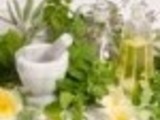 Had this at a potluck. Splendid.

This was very tasty! I added some ground almonds to the crust as well as sprinkled them onto the top layer. Very good!