Essi K.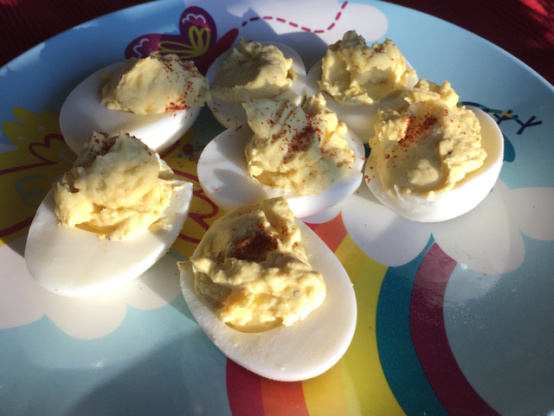 This adopted recipe has already received many good reviews and is the way I have always fixed deviled eggs. Since these are just basic deviled eggs, use your imagination and add anything you want. Double or triple the recipe if desired. Cooking time includes time to cook the eggs.

I have never made deviled eggs before, believe it or not. And this was so easy and they turned out great. However I made a much bigger batch, and they all went.
Cut eggs lengthwise into halves.
Slip out yolks and mash well with a fork.
Mix in remaining ingredients.
Fill whites with yolk mixture, heaping it up lightly.