Parsley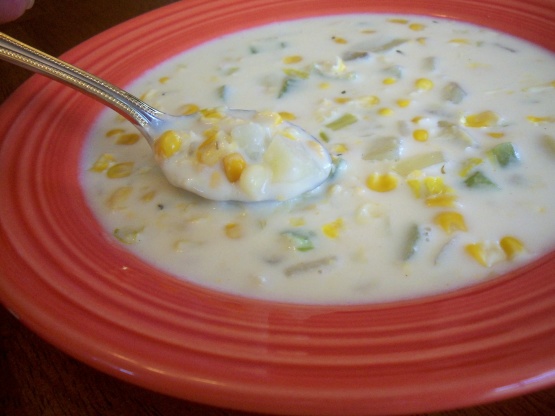 This recipe is tasty on it's own, but is also really good with some cubed cooked ham or bacon added.

Loved this! It's hearty and filling just with the veggies. I made this as written, using frozen corn instead of canned. I also added a little thyme. It was very tasty and had a touch of natural sweetness from both the corn and creamed corn. Thanx for sharing!
Cover potatoes, celery and onion with water and bring to a boil.
Simmer for 20 minutes or until tender.
Without draining any water, add all remaining ingredients and simmer for another 20 minutes.