em...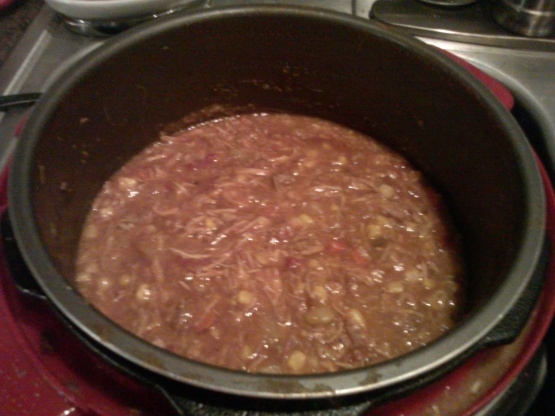 I found this in Southern Living Magazine. I tore the page out and posting for safe keeping since I have been loosing things lately. Cooking this on LOW heat for a long time makes the meat extremely tender, so it shreds easily; HIGH heat yields a less tender product.
Trim roast and cut into 2 inch pieces. Stir together all ingredients in a 6 quart slow cooker.
Cover and cook on LOW 10-12 hours or until potatoes are fork tender.
Remove pork with slotted spoon, and shred.
Return shredded pork to slow cooker, and stir well.
Ladle stew into bowls.