SharonChen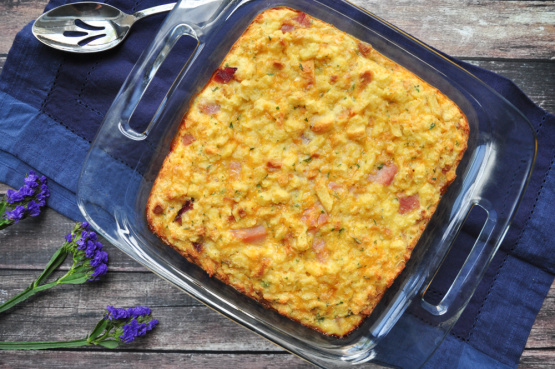 This is a tasty and easy breakfast casserole. Serve with a bowl of fresh fruit. Wonderful!

This is great. I have made it 2 times now. once as written & again by adding chopped onions & chopped green pepper. Very easy.
Preheat oven to 350 degrees Fahrenheit.
Lightly grease a 9 x 12 baking dish.
Mix all the ingredients together.
Pour into prepared baking dish.
Bake for about 45 to 50 minutes or until set.