Double Chocolate Zucchini Bread
Forget the old, dry chocolate zucchini bread. This one is fabulous. Nice and chocolatey, moist and delicious. From the Food Network Kitchens cookbook.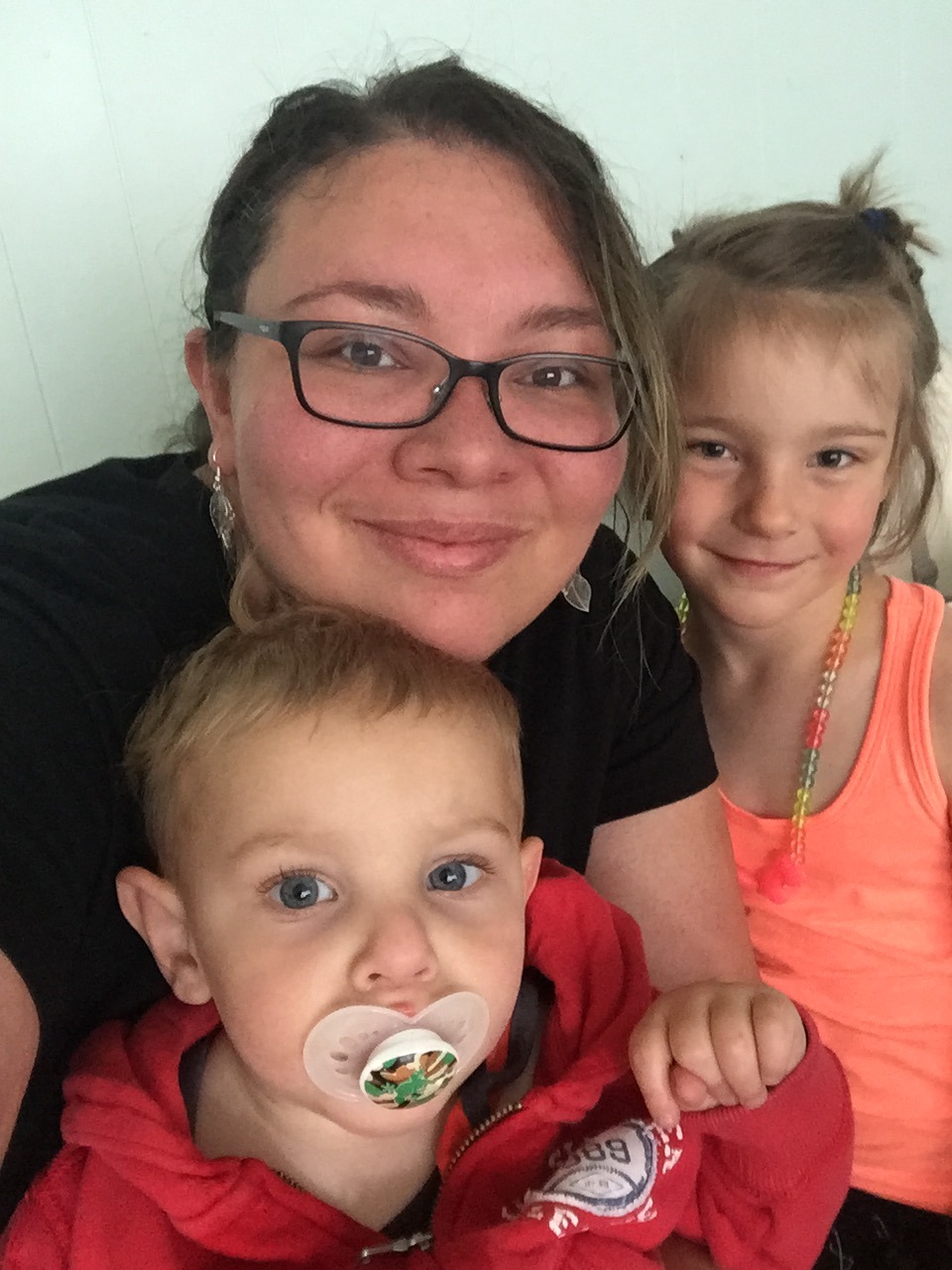 This was WONDERFUL!! I had just been down to the Farmers Market & gotten some chocolate chip zucchini bread, and since it was a small loaf it went extremely FAST! So I decided to make some homemade bread, with my fresh garden zucchini, and had to find a recipe so of course turned to Zaar! :) I left one loaf out (which didn't last very long) and the other I froze (it freezes very well), I finally pulled the second out of the freezer last night. I had been waiting because I didn't want it to be gone too quickly! lol The second loaf was just as moist as the first one. So thanks for curing my double chocolate zucchini bread desire!! Oh the only thing I did do different (because I didn't have any) was not adding the ground cloves, and I used semi-sweet chocolate chips.
Heat oven to 350°.
Butter and flour 2 loaf pans.
Whisk the flour with the cocoa, baking soda, cinnamon and cloves in a medium size bowl.
Beat butter and sugar in a medium bowl with a mixer on med high until light and fluffy, about 4 minutes.
While you're mixing, drizzle in the oil, then the eggs, one at a time, beating well after each addition.
Stir the vanilla into the buttermilk.
Mix the flour mixture into the butter mixture in 3 additions, alternating with the buttermilk, beginning and ending with the flour.
(Like this--flour, buttermilk, flour, buttermilk, flour) Scrape the sides of the bowl when needed.
Fold in the zucchini and chocolate.
Divide batter into the 2 pans.
Bake until tester comes out clean, about 55 minutes.
(be careful, the tester may look chocolatey from the chocolate in the bread--don't overbake) Cool in pans on rack before removing and slicing.