Diabetic Peanut Butter Fudge
Barb G.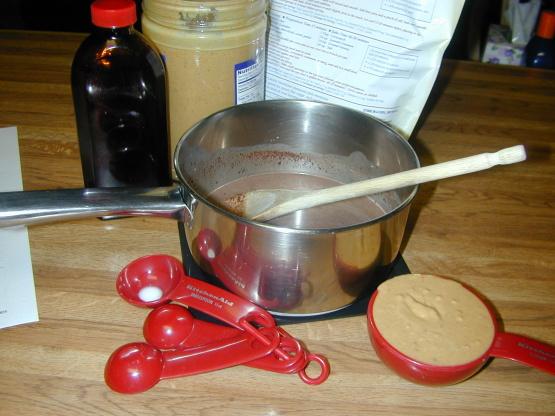 a sweet treat for a diabetic

Very yummy! My grandpa and uncle who are both diabetic went NUTS (haha peaNUTS) over this at our christmas party. I made this using an aspartame based sweetener (Equal) which is sweeter (tsp. for tsp.) than Splenda, which is probably why the other posts suggested using more Splenda (that would make sense if this recipe was written for a different type of sweetener). So I suggest changing the sweetener amounts according to which type you are using.
In heavy saucepan, melt chocolate and half and half. Stir in peanut butter.
Remove from heat.
Add vanilla and artificial sweetener.
Fold peanuts into fudge.
Spread on a greased plate.
Chill.
Cut into pieces.