Kim D.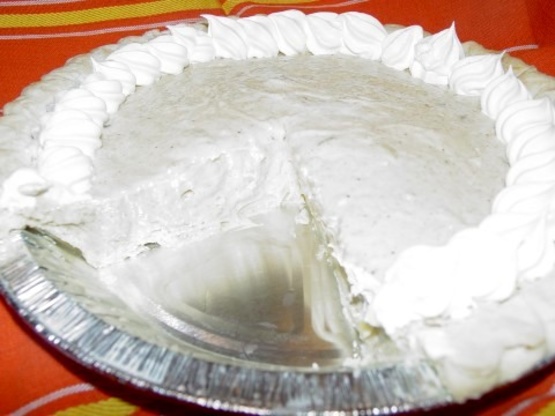 I've been searching for recipes to use up my abundance of cucuzza squash from my garden. There aren't many recipes out there using this unique squash. A cucuzza is a long green Italian squash with a bit of a nutty flavor. I adapted this recipe from a recipe in a Taste of Home Magazine called "Butternut Cream Pie". I changed it up a bit and I think it tastes similar to a pumpkin cream pie.
Place cubed cucuzza in a saucepan with water.
If needed, add enough water to cover cucuzza.
Simmer over medium heat until cucuzza is tender, about 15 minutes.
Drain off water and allow cucuzza to cool.
In a mixing bowl, beat cream cheese until smooth.
Add spices, pudding mix, and milk.
Beat until smooth.
Add cucuzza to the cream cheese mixture and stir.
Pour into pie shell.
Cover and refrigerate at least 3 hours before serving.
If desired, top with whipped cream or Cool Whip topping.
~NOTE~This pie isn't very colorful.
If you like you can add a little food coloring in step#5.