Crustless Zucchini Quiche
LizCl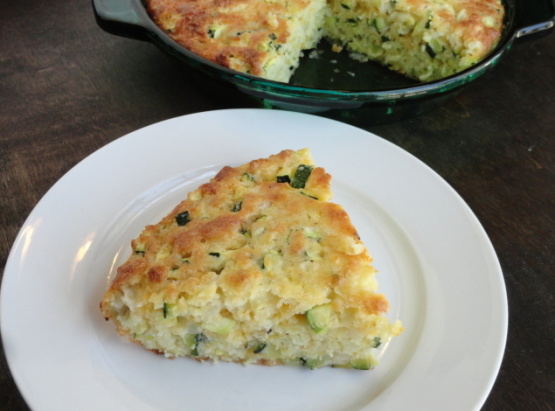 Easy to make and even zucchini haters love this. Freezes well and reheats well. Great to take to holiday dinners. It won a blue ribbon. Photo adapted from Just a Pinch.

This was good but much more like a biscuit pie. The consistency was just like a biscuit with the bisquick added and I even added an extra egg. I omitted the onions but topped it with slices of Roma tomatoes. I also sprayed the 10' pie pan I have ad with butter flavored spray and added a light sprinkling of Panko crumbs to make a
Mix biscuit mix, zucchini, oil, eggs, onions, cheddar cheese, parmesan cheese, salt, pepper, and garlic powder together in a large bowl, until it looks like thick batter. Mix by hand. Do not beat.
Bake at 350 degrees in a greased 9 inch pie plate for 35 to 40 minutes.