Crunchy Noodle Salad *Award Winning*
Asian inspired salad that EVERYONE asks me to bring, make or share. I actually had my voice on TV and won a $320 wok for this recipe! I have updated and modified it to be healthier and easier! Hope you like it! Submitted for World Tour Asian and SW catagories as it is very popular here in TX. NOTE: We never liked the 'leftover' salad as the crunchy parts got soggy except for the almonds until I got the bright idea to add the leftover salad to a tortilla and make it into a wrap. (I amaze myself sometimes! lol) I placed the tortilla/wrapper in a skillet and flipped after the first side was warmed. Laid some sliced sandwich meat -whatever you like- on the warmed side and let the new side warm. Remove from pan and add leftover salad- drain any dressing from it to get it a little drier. Roll up and serve- WOW! Try adding other stuff to it as well. We liked raisins, dried cranberries, shredded carrots, chopped celery etc... Salad recipe can also be found on: greatdayamerica.com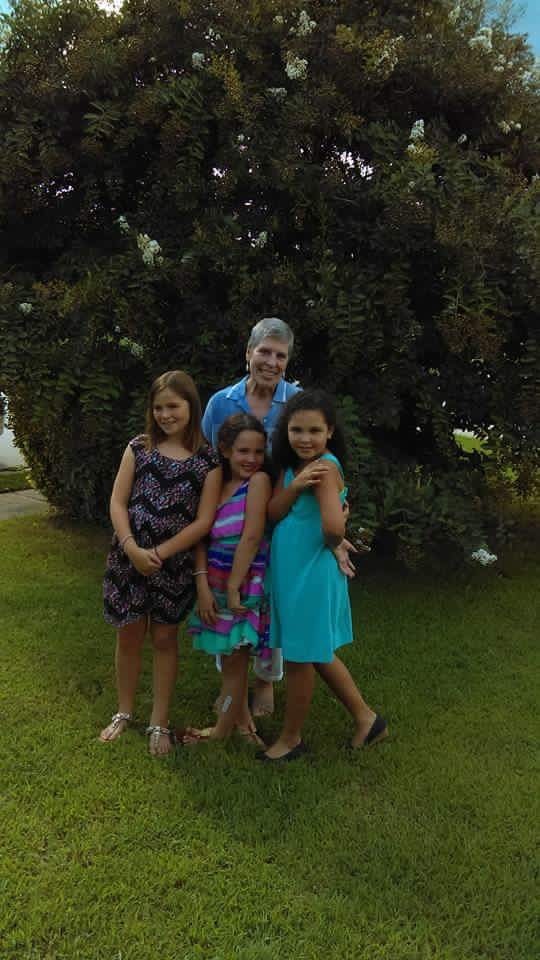 This recipe deserves way more than 5 stars! We went back to eat more after dinner and it was even better. My husband asked if we can make it again this weekend. I sliced some roast chicken on the top and it was great. I really do think this is one of the best salads I have ever had. Thank you!!!
1

(12 ounce) coleslaw mix (or you can simply shred a head of cabbage)

2

(3 ounce) packages oriental-flavor instant ramen noodles, other flavors are good too

1

bunch green onion, chopped

4

ounces sesame seeds, toasted (optional)

4

ounces slivered almonds, toasted
1⁄2 cup vegetable oil (olive oil will get solid in refrigerator) or 1⁄2 cup sesame (olive oil will get solid in refrigerator)
1⁄3 cup white wine vinegar or 1⁄3 cup cider vinegar
1⁄4 cup sugar or 1⁄4 cup Splenda granular
Place sesame and almonds on a microwave safe plate and cook until browned. About 1 minute-Watch carefully! Allow to cool.
Mix cabbage, sesame and almonds together in a large bowl.
Dressing: Mix the spice packets from the noodles with the green onions, oil, vinegar and sugar. Shake or stir until well blended.
Refrigerate separately until ready to serve.
When ready to serve:.
Break RAW ramen noodles into small pieces and mix into cabbage mixture. DO NOT COOK NOODLES!
Pour dressing over cabbage and noodles and mix well.
NOTE: Can be made a meal by adding some cooked shredded chicken or thawed frozen salad shrimp. Experiment!
Toasting the seeds and nuts brings out the flavor- You can also add the RAW noodles to the toasting step for more added flavor.