Crispy! Serve with tartar sauce. You can cut into small pieces before breading so the kids can eat like nuggets. You can also deep fry! Stays crispy for packing in a lunch or picnic! A major importance in artisanal fishing in Africa and the Levant, and are of increasing importance in aquaculture around the world.
Directions
Salt and pepper fish.
Dust fillets with 1/3 cup of flour.
Mix egg with buttermilk in one bowl.
Mix flour, corn meal, baking soda and baking powder, Old Bay in another bowl.
Dip all floured fish into egg then flour mixture.
Heat oil medium-high in large pan.
Fry, turning after 2 minutes on each side.
Salt as soon as you take out of pan.
Should be done in three batches.
Most Helpful
In an attempt to remove fried food from my diet I tried this. VERY GOOD! Everyone loved it and we will be making it again, Thanks.

Absolutely wonderful! My son would not stop raving about this fish. The coating was cruchy and the fish was moist. My parents came over the next day after I made this fish and it was still crispy. My mother said it was like something from a restaurant. Thank you so much for posting.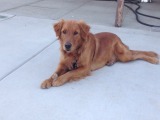 This is a wonderful recipe. It was crispy and no fishy flavor. I put it in the oven @ 350 just to make sure it was cooked through for 10 min. Kids didn't even whine that it was fish.