Creamy Peanut Butter Fudge
bert2421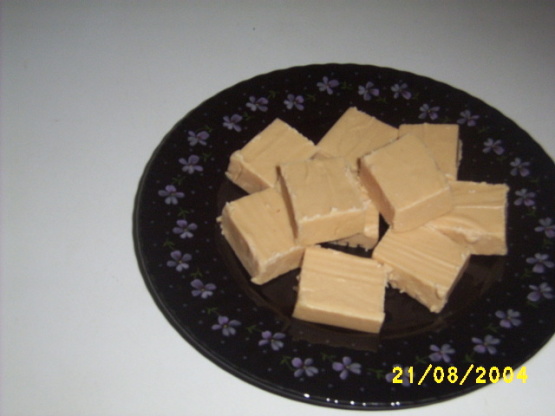 I was skeptical about a recipe that would have you boil sugar, butter and eveporated milk for a total of 8 minutes without stirring, but after reading the reviews I thought it must work right? Well even in my non stick heavy sauce pan it did indeed burn and there was no saving it. I'd love to figure out what others did to keep that from happening as I'm always looking to add more fudge recipes to my list!
Combine first 3 ingredients in a large, heavy saucepan.
Bring to a boil over medium-high heat, stirring constantly.
Cover and cook 3 minutes without stirring; uncover and boil 5 minutes (Do not stir).
Remove from heat; add morsels, stirring until morsels melt.
Stir in marshmallow creme and vanilla.
Pour into a buttered 13x9 inch pan.
Place in freezer for 10 minutes or let cool at room temperature.