Creamy Low Carb Tomato Soup
SEvans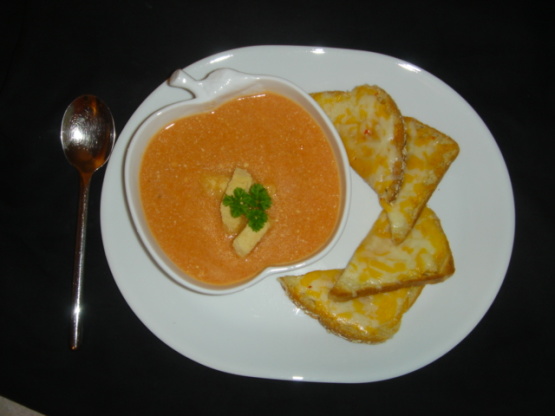 This recipe is so simple and so incredibly high in nutrition as well as intense flavour.
Bring onion, garlic, salt, vegetable stock, chopped tomatoes, bay leaves, pepper and sugar to a boil. Cook for 35 minutes with lid on - at a medium boil.
Remove from heat and blend with a blender or hand blender. Pass the soup through a mesh wire strainer - to remove the seeds, skin and extra pulp.
Return to your pot and put your oil & tofu in - and rewhizz / blend to cream the tofu -.
Return to the heat to warm slightly and serve.