Cream of Corned Beef, Cabbage and Potato Soup
Kris P.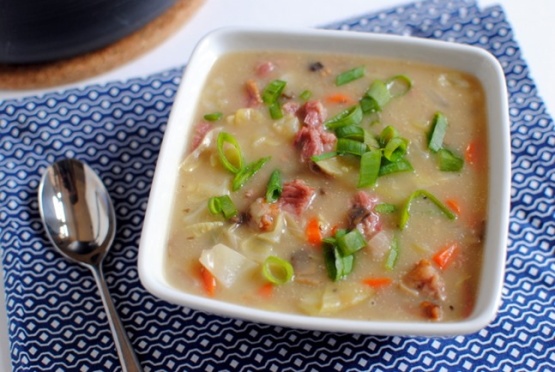 I found this out on the web and thought it might be interesting for St. Patty's Day! (Time does not include time to cook corned beef)
Combine first 6 ingredients to large pot.
Bring to boil, reduce heat and cook until vegetables are tender.
Mix cornstarch and water together to make a paste.
Bring the Soup back to a boil, add the paste with a whisk, until the soup is thick.
Now simmer, then add cream, butter, salt, pepper and beer.
Garnish with chopped parsley.