Cream Cheese Icing (Mrs. Echard Icing)
mom98765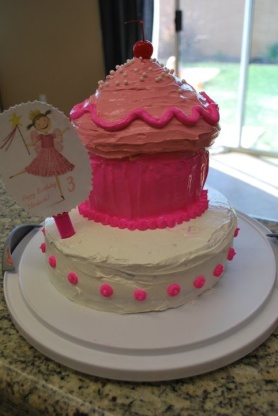 This icing is good on any cake, but it is to die for on chocolate! The reason it is called "Mrs. Echard" icing is that it is a Must at every dinner at my mom's church, and it's made by a Wonderful lady there named Virginia Echard.

This icing is special. It's not overly sweet, yet it really makes a cake pop. I used this icing on cream cheese caramel almond pound cake. I topped the cake off with some fresh strawberries. All of the ingredients blended well. The icing is a good transition between the fruit and the cake.
Mix cream cheese and sugar well with mixer.
Add vanilla and Cool Whip; mix well.
MUST be refrigerated, except when serving.
Ices 1 triple layer cake or 2 other cakes.
When using on layers just ice top of layers and let icing ooze over sides.
It's easy and attractive to take somewhere.
Hi Tankers, Thanks so much for your honest review, what went wrong for you on making this? A comment about what didn't work would help. Maybe this recipe needs some tweaking.
Thanks,.
Teresa M.