Cranberry Roasted Garlic Risotto
Kats Mom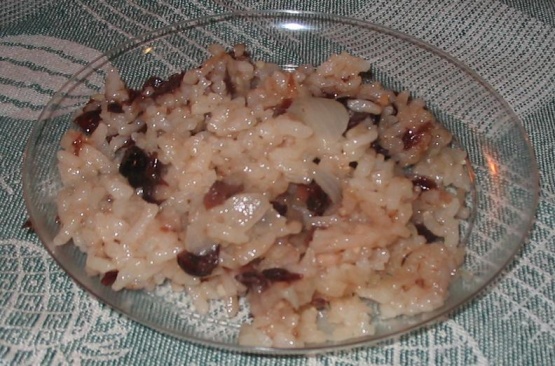 Found this on www.oceanspray.com and placed here for safekeeping. Thanks to Redsie for the cooking time and temperature.
Preheat oven to 400ºF.
Grease a covered casserole dish.
Melt butter or margarine in a large saucepan.
Add roasted garlic and onion; cook over medium heat until soft.
Add rice; cook for 2 minutes.
Add broth and sweetened dried cranberries; bring to a boil for 2 minutes.
Pour mixture into casserole dish and bake for 25 minutes.
Stir in cheese and serve immediately.