Miss V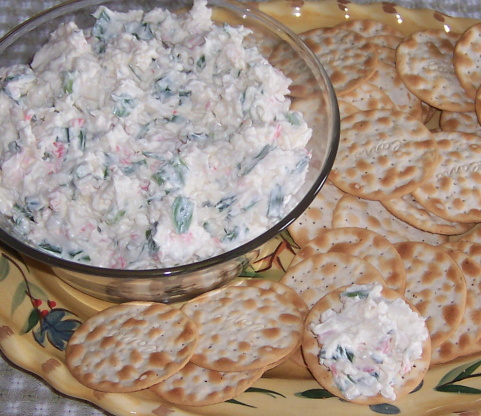 This recipe is awesome served on water crackers. I sometimes add a little garlic salt for extra flavor.

Very good dip. Quick and easy to make. I just dumped everything in the food processor and let it go. I admit to adding extra hot sauce to give it a little more heat. Thanks for a good dip recipe!
Mix all ingredients together.
Chill.
Serve on crackers.