Prep 45 mins
Cook 10 mins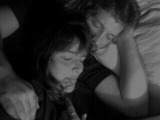 In Louisiana, most dishes include plenty of fresh garlic, dry mustard, and cayenne pepper for Creole flavor. Heavy cream adds richness (because no Louisiana dish isn't rich). You need to start with a large dose of good quality lump crabmeat and keep the binder to a minimum. Saltines add more flavor than other binders and won't make the crab cakes pasty. This recipe was adapted from Cook's Country Magazine.
Directions
Heat 2 teaspoons oil in medium skillet over medium heat. Add onion, bell pepper, celery, and garlic and cook until soft, about 5 minutes. Transfer to plate and refrigerate 5 minutes.
Meanwhile, add remaining ingredients except for the crabmeat, other portion of saltines, and oil. Add the cooled vegetables then gently fold in crabmeat, being careful not to break up large pieces of crab.
Divide into 12 portions and shape each into 1¼-inch-thick cake and about the shape of your palms. Transfer to plate, cover, and refrigerate until well chilled, at least 30 minutes or up to 1 day.
Heat remaining oil in a large nonstick skillet over medium-high heat. Dredge crab cakes in remaining cracker crumbs and press to adhere crumbs to cakes (coat with crumbs at a time, and cook about 3 per batch in the oil). Gently and carefully place the cakes into the hot oil. Cook until well browned on both sides, about 5 minutes per side (turn cakes gently using two spatulas so as they won't break apart).
Transfer to plate lined with paper towels to drain excess oil. Repeat with remaining cakes, adding more oil to the pan as necessary. Serve immediately with lemon wedges.
Most Helpful
Great and easy-to-make crab cakes! I don't care for onion so left it out, otherwise made as directed. The spicing was perfect in these as was the texture. Thanks for sharing a great recipe!

WOW!! My Grandma is from Baltimore, owned a restaurant, and makes killer crab cakes from crabs she steams herself. I've never made crab cakes without Old Bay - she swears by it, as did I. That said... THIS IS THE BEST CRAB CAKE RECIPE EVER. I grew up on this stuff, and this is awesome - love the added richness from the cream, the celery makes up for the flavor of celery salt that is prominent in Old Bay. As with any good crab cakes, these are delicate, and will fall apart in the pan if you're not careful. I find that if you gently press on them before flipping them, they will hold better. Only sub I made was yellow bell pepper for green, as I (unexpectedly) was out of green. Next time, I'll use green as instructed. Served with lemon slice and remoulade sauce. Awesome!