lazyme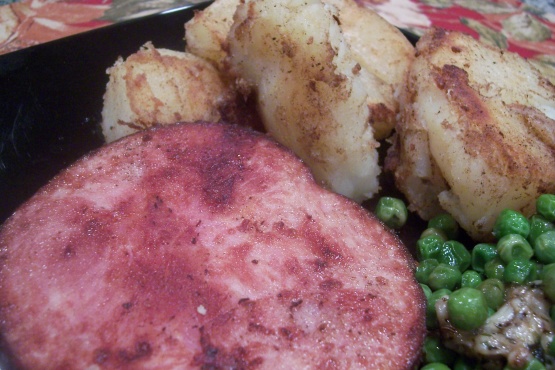 The browned potatoes pick up the tasty flavor of the ham. I love making this for a comforting meal. Recipe is from Taste of Home's "The Best of Country Cooking," Second Edition.
In a large heavy skillet, melt butter over medium-high heat.
Brown ham on both sides.
Move ham to one side of the skillet; brown potatoes in the drippings.
Sprinkle potatoes with parsley.
Note: Prior to adding to skillet, only boil potatoes till just tender or they will have a tendency to fall apart while browning in the skillet.