Stacky5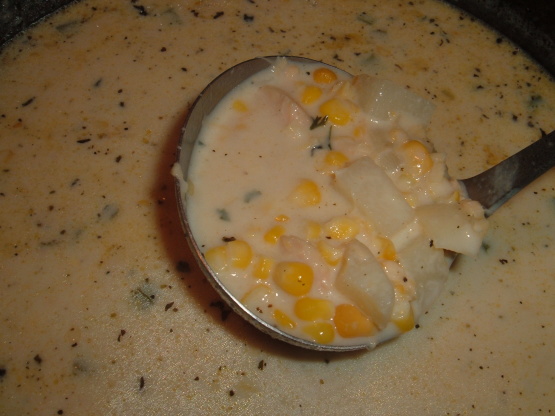 Leftover corn on the cob usually gets thrown out. Not anymore!

I love corn chowder and this was an amazingly easy recipe and tasty too! I lieft out the celery because I don't like it, and used 2 cups of frozen hashbrowns instead of the canned potatoes.
Melt margarine in Dutch oven being careful not to burn.
Sauté onion and celery until softened.
Blend 1/2 cup milk and 1/4 cup flour; set aside.
Add remaining ingredients into pan and simmer about 15 minutes.
Add flour and milk mixture to chowder slowly and simmer to desired thickness.
Additional milk may be added if too thick.
*If using frozen corn, let thaw and drain before adding.