Corn, Avocado, and Tomato Salad
lsustacy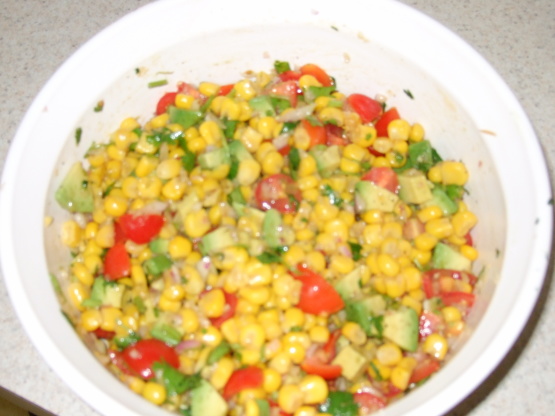 Adapted from Real Simple Magazine, August 2004

I'm so glad I found this recipe! I was getting ready to post it myself! I love the ease of making this salad and how the flavors meld together as you let it chill! I mix everything together in the same bowl before I put it in the fridge to chill! I also zest 1 lime and use the juice from that lime in the salad! Yummy Yummy Yummy!!
In a large bowl combine corn, avacado, tomatoes, and onion.
In a separate bowl whisk together olive oil, lime juice, lime zest, cilantro, salt, pepper.
Stir the vinaigrette into the salad and serve.