Prep 30 mins
Cook 45 mins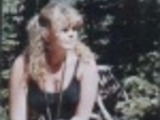 Spicy Mexican quiche. This is the recipe that I first came to Recipezaar to find. I requested the recipe, but no one could help me, so I made it up from memory in order to take it to a dinner party my friend was having. Sometime later, after my cookbooks were out of storage, I was able to locate the original recipe. This is pretty darn close.
Directions
Poke holes in the crust with a fork and pre-bake 10 minutes.
Fry the sausage with the onion and spices until the onion is tender.
Layer meat, green chilies and cheese into crust.
Mix eggs and milk/cream together in a bowl with a bit of salt.
Pour over meat mixture in the crust.
Bake at 350 degrees for about 45 minutes or until a knife in the middle comes out clean. (Cover the crust edges with foil if it is browning too dark).
Cut into wedges and top with lettuce, sour cream and a tomato wedge.
Serve with salsa if desired.
Most Helpful
The cafeteria at work used to serve a similar quiche (can't remember if it had a name). But the taste was to die for. However, they didn't serve it often, but when they did, you had to arrive early to get some. Then they stopped making it altogether, something about too much time, too hard etc. So, recently while searching the web for a quiche recipe, I lucked upon your site via Google. This quiche is not only easy to make, but the taste is devine (it surpasses my tastebuds' memory of the cafeteria quiche). I made two for our Xmas luncheon and everyone had a piece and several had seconds. The true testimony is I had no less than six requests for the recipe. I responded by e-mailing the link to your website.
This was excellent. We used hot Italian sausage and the spices were wonderful. [A note to anybody using frozen pie shells (like I did): although the package may say 'deep dish', it probably isn't (the brand we got certainly wasn't, it was just the normal pie size). If you use normal pie size, this recipe will make 2 quiches.] Thanks very much for posting, this will get made often for brunches!
I tried your recipe this week and my family loved it. It's the first time I tried chorizo. We have a butcher in the neighborhood who makes it,and I picked out about 10 jalapenos before browning the meat - really didn't need the extra spices in this case! I had cut them to a half tespoon, but was still a bit too hot for my 12 year-old's "delicate palate." I'm definitely going to make it again. Hadn't made a quiche in years,and this was so easy and so, SO TASTY. Thanks for sharing it!