jb41848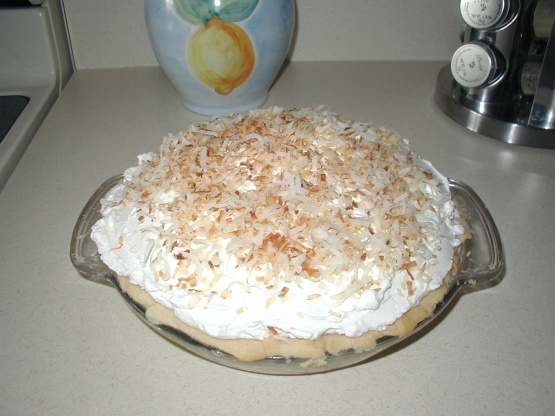 This pie is made with Cocoa Lopez Cream of Coconut. No need to add sugar to this pie. Creamy and delicious!

Oh my, this is so delicious. Without a doubt, the best coconut cream pie I have ever had. I received nothing but rave reviews from everyone at Christmas dinner. Well worth the time and calories!! Thanks for sharing.
Combine Cream of Coconut, evaporated milk, butter, flour, salt, and cornstarch.
Cook in top of double boiler or medium non-stick pot.
When mixture begins to thicken, add in egg yolks one at a time, mixing well after each addition.
Add in vanilla, coconut, and food coloring.
Cook until well thickened.
Pour into prepared pie shell.
When cooled, top with Creamy Cool Whip then toasted coconut.