Prep 10 mins
Cook 25 mins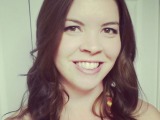 This is the recipe my mom always made. It's very easy to make. I'm really picky with my clam chowder and I don't usually like any other than this!
Directions
Put vegetables in saucepan and add water to cover. Drain clam juice into saucepan.
Cook 20 minutes or until potatoes are done.
In a large pot melt butter. Add flour,half and half, salt, sugar, and pepper to taste. Cook on medium to medium high heat until thickened and smooth, stirring constantly.
Add juice/water mixture and vegetables. Remove from heat and add clams. Serve.
Reviews
Most Helpful
I love clam chowder and this was the first time I made clam chowder. After this, I'm never going back to can soup. The recipe was easy and the soup was so rich and creamy. Thank you so much for sharing your recipe!!!
This was delicious. Thank you for sharing this recipe. I modified slightly to my taste by decreasing the onion quantity and I substituted 2% milk for the cream to cut the calories. It was smooth, thick, and very creamy.
This recipe was a hit! I have tried many clam chowder recipes and this was definitely my favorite. The only thing I changed was to add a pinch of dried thyme. I love the thick, creamy texture that only comes from a roux. Thank you for sharing!