Parsley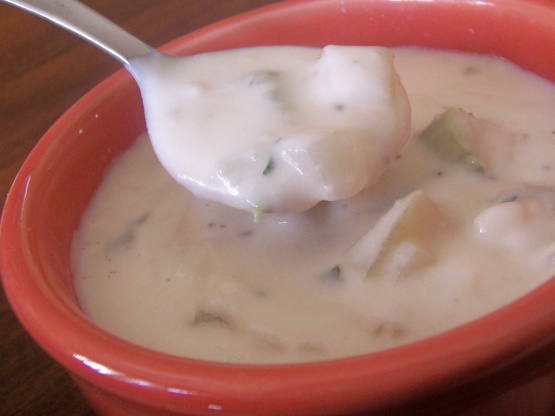 This is the recipe my mom always made. It's very easy to make. I'm really picky with my clam chowder and I don't usually like any other than this!
What a wonderful dinner ! Excellent recipe . I added a small bay leaf to the potato water and used white pepper .
Put vegetables in saucepan and add water to cover. Drain clam juice into saucepan.
Cook 20 minutes or until potatoes are done.
In a large pot melt butter. Add flour,half and half, salt, sugar, and pepper to taste. Cook on medium to medium high heat until thickened and smooth, stirring constantly.
Add juice/water mixture and vegetables. Remove from heat and add clams. Serve.