ihvhope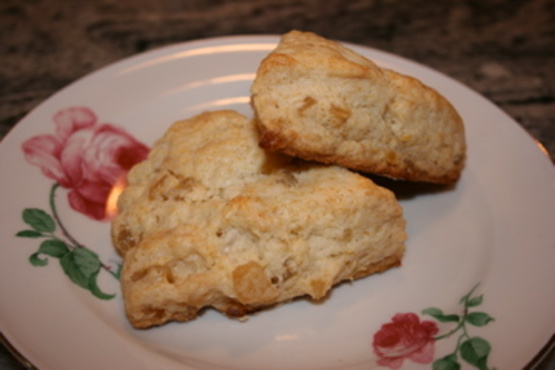 This is a recipe out of bon appetit. They are buttery perfection and go great with a hot cup of tea. They also do really well made ahead and reheated, which is what I like about them.
preheat oven to 400 and lightly flour baking sheet.
blend flour, sugar, backing powder, and lemon peel in processor.
add butter using on/off turns, cut in until mixture resembles coarse meal.
transfer mixture to large bowl and make well in center then add 3/4 cup cream, using fork to stir until just moist.
Mix in ginger.
transfer dough to flowered surface and knead gently until smooth, about 8 turns. divide dough in half and pat each portion into 3/4 inch thick round.
Cut each round into 6 wedges and transfer to prepared baking sheet, spacing 1 inch apart. Brush tops with remaining 2 tablespoons cream.
Bake scones until light brown, about 18 minutes.