Citrus and Black Bean Salad
Nelka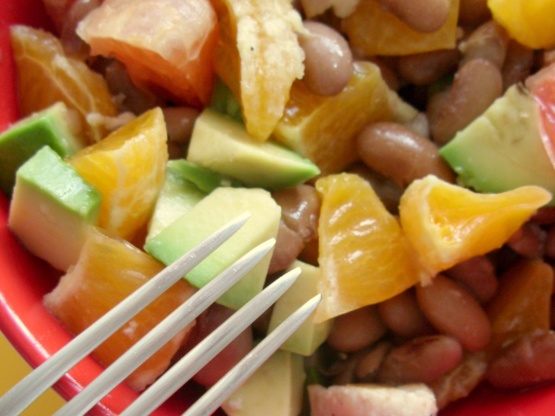 I got this recipe from a neighbor. or My DIL swears that this is better if let sit a while at room temp. Sometimes I add grilled chicken or turkey, serve it on a bed of field greens and call it dinner (lunch).

I love the beans and avocado and I love the oranges and grapefruit but it's a very odd combination together. Just didn't really care for it.
Combine all ingredients. Serve.