Chutney Chicken Salad (Great for Tea Sandwiches)
Ambervim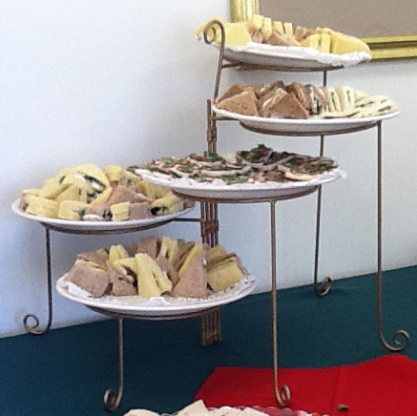 There is a very nice flavor and will vary depending on the chutney you use. I have mango trees, so have copious quantities of various mango chutneys. It is great as a tea sandwich!

Great flavor and great to have a choice without mayo so it can sit out at a party or go on a picnic without worry.
Combine everything in a small bowl and mix well.
A VERY thin bread is great, otherwise choose what you like.
For tea sandwiches, stack bread and cut off crusts. Save crusts for another recipe. If you want spread a thin layer of butter on the bread. Spread chicken salad on the bread and top with another slice (with or without butter).
Cut into squares, rectangles or triangles. If triangles, place on plate points up.
If you have made this ahead of time cover with wax paper and then a damp tea towel to keep them moist.