Redsie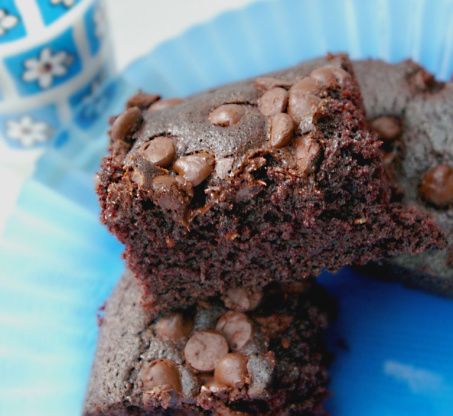 This is the recipe that I use for a quick everyday cake, tastes great, and very easy to make.

This is a very good and easy dessert to make. My husband thought they were rich but I didn't think so. They are a cross between brownies and chocolate cake. I used 2 ounces of semisweet chocolate since that's what I had and I also used milk chocolate chips for the top. I will definately make this again when I need a fast dessert. Thanks for the recipe.
Set oven to 350 degrees.
Set oven to second lowest position.
Grease an 8-inch square or round pan.
In the microwave melt chocolate squares; cool 10 minutes.
In a bowl combine the flour with baking soda and salt; set aside.
In a mixing bowl beat egg and sugar until well combined.
Beat in the water and oil.
Stir in melted chocolate and dry ingredients; mix until blended.
Pour batter into greased pan then sprinkle chocolate chips over batter.
Bake for 32-38 minuntes or until cake tests done.