Chock Full of Veggies Meatloaf
Annacia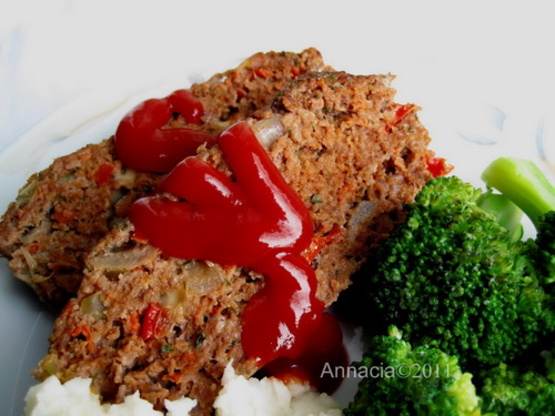 This is a filling and flavorful low calorie meatloaf that is made more healthy with the addition of veggies. Serve with riced potatoes and a salad for a nutritious meal.

This is a perfect example of a dish that's made healthy and tastes even better than the original. I topped it with marinara instead of ketchup just because it's the way we like to have meatloaf in our house. I would highly recommend it to everyone, especially to parents who are trying to include more veggies in their children's diet. Thank you.
Saute onions, peppers, garlic, carrots and celery and beef bullion packet in a pan sprayed with non stick spray until soft.
Mix sauted vegetables with remaining ingredients. Shape into a loaf and bake 40-60 minutes in a 350 degree oven in a pan sprayed with non-stick spray. Serve topped with a dash of chili sauce or catsup.