Chili's Spicy Garlic & Lime Shrimp
Ms B.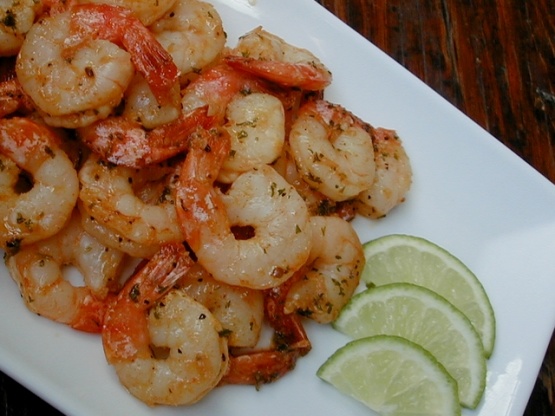 I have not had these shrimp at the Chili's restaurant, but have frequently made this recipe. We like to serve them as appetizers. However, they are equally as good tossed with some pasta (with or without alfredo sauce). The recipe came from Top Secret Recipes and has been a favorite at our house for quite some time.

Very good. Next time i will use half the salt. Salt lover, but still way too salty
Make the seasoning blend by combining all the spices in a small bowl.
Preheat a large skillet over medium heat.
Add butter to the pan.
When the butter is melted, stir in the pressed garlic.
Immediately, add the shrimp to the pan.
Cut the lime in half and squeeze each half into the pan over the shrimp.
Sprinkle the entire seasoning blend over the shrimp, and give it all a good stir.
Saute the shrimp for 5 to 8 minutes or until they begin to brown.
Be sure to cook both sides of all the shrimp.