Prep 10 mins
Cook 45 mins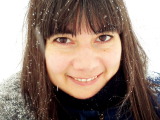 A scrumptious way to cook and tenderize steaks at the same time. I use whatever steaks or chops I have on hand -- beef, pork, venison, you name it. Particularly good with a cheesey, sour cream and rice casserole like Rice Casserole.
Directions
Brown steaks in margarine in frying pan.
Add remaining ingredients and mix a little.
Cover and simmer slowly until tender, about 45 minutes, stirring and turning meat occasionally.
Reviews
Most Helpful
a very simple dish but very tasty! made little changes though.. used tomato sauce or paste and dillute it w/ half cup of water, add little salt and voila! my hubby just loved it! :) thanks for sharing!
I gave this a 4 only because it lacked some spice, other than that it was right on.