Parsley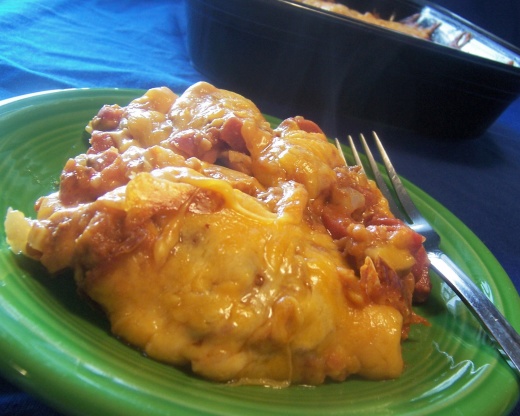 A hit with the little kids at parties and gatherings. Just like eating a chili Dog.

I made the recipe as directed. It came out wonderful. It was like an already cut up chili dog. It was great. My husband and I both loved it and will make it again. Thank you.
Preheat oven to 350 degrees F (175 degrees C).
Lightly grease a 9x13 inch baking dish.
Tear up the hot dog buns and arrange the pieces in the bottom of the dish evenly.
Slice the hot dogs into bite size pieces and layer the pieces over the buns.
Pour the chili over the hot dogs, sprinkle with the chopped onion, then spread some mustard over the chili and the onion.
Top off with the cheese.
Bake at 350 degrees F (175 degrees C) for 30 minutes.