Chickpea and Chilli Salad
Peter J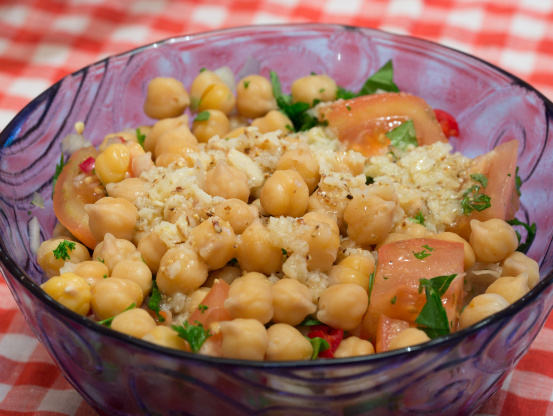 A salad that is quick and easy and ready to enjoy in minutes. Please note that cooking time is the marinating time. From 'In my kitchen', Jan/Feb 2010.
Combine first 5 ingredients in a shallow bowl.
Make salad dressing by combining, lemon juice, garlic, olive oil and salt and pepper in a screw top jar and shake well.
Pour over salad, cover and leave for 10 minutes at room temperature for the flavours to mingle.
Serve with grilled Pita bread fingers.