Cherry-Walnut Breakfast Couscous
loof751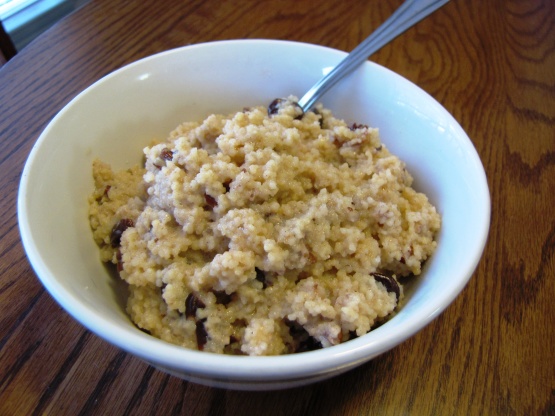 This can be eaten for breakfast or as a dessert. Dried cranberries can be subbed for dried cherries.
In a medium bowl, combine all ingredients except water.
In a medium saucepan, bring water to a boil.
Stir in couscous mix, cover and remove from heat.
Let stand for 10 minutes.
Stir with a fork. Serve plain, or with milk.