Cheese and Garlic Drop Biscuits
Ashley Cuoco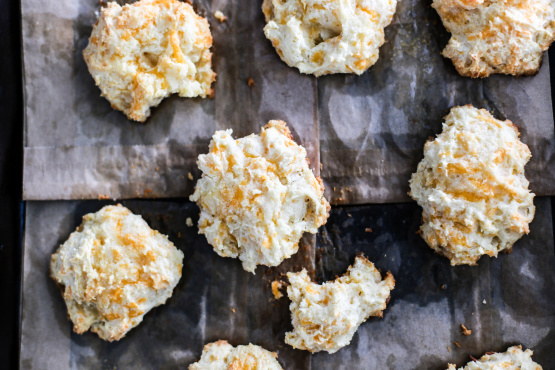 These are very similar to Red Lobster's Cheddar Bay Biscuits but a lot better than the recipes that start with Bisquick, in my opinion. The kids adore them.

These were absolutely delicious!! Marg, thank you so much for the recipe, I'll be making this one often!
Combine flour, salt, baking powder, cream of tartar, sugar and 1/8- 1/4 teaspoons garlic powder in a mixing bowl.
Cut in shortening using a pastry blender.
Mix milk and then cheese into mixture with a wooden spoon.
Drop by large spoonfuls onto greased baking sheet.
Bake at 425°F for 10-12 minutes.
Mix melted butter and 1/8 teaspoons garlic powder together and brush on warm biscuits as soon as you remove them from the oven.