Annacia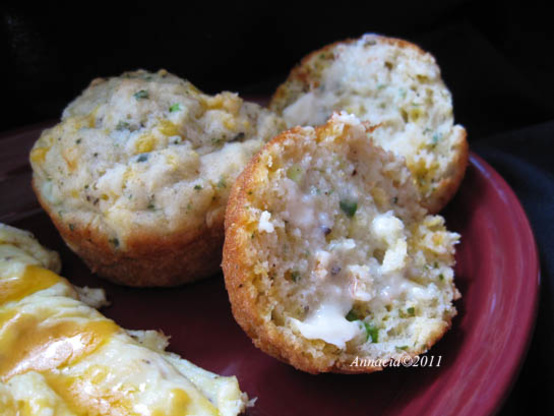 From Country Home Magazine, a flavorful bread best served warm. Use fresh herbs if possible for a really awesome flavor...ETA...based on reviewer's experiences, shredding the cheese works well too!

This bread is delish! I added only 1 tbsp of melted butter and didn't miss the rest and added chives instead of green onion.
Combine the flour, sugar, baking powder, salt, pepper, allspice and nutmeg in a large bowl.
Stir in cheese, green onions, parsley, dill, thyme, and rosemary.
In another bowl, combine eggs, buttermilk, and butter and blend well.
Stir egg mixture into flour mixture just until moistened. Let stand 5 minutes.
Spoon batter into a greased 8x4 inch loaf pan. Spread evenly.
Bake at 350 degrees for 50-55 minutes (toothpick inserted near center should come out clean). Cool in pan on a wire rack for 10 minutes. Remove bread from pan and cool 30 minutes more. Serve warm.
Refrigerate leftovers.