Natasza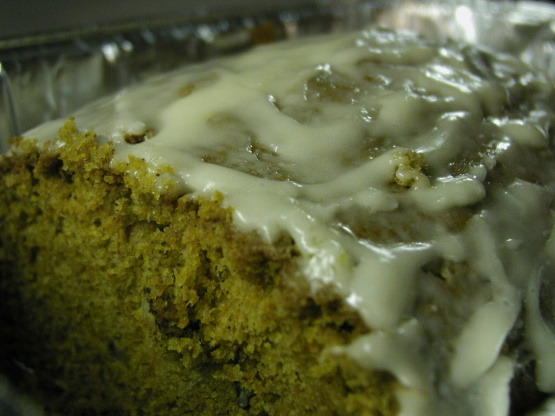 Quick and easy moist cake with a cream cheese frosting.

Nice recipe,added an extra 12 cup of walnuts, 2 t cinnamon + 3 t mixed spice for a darker and nuttier cake. It took alot longer to bake though at least treble the time.
Mix all cake ingredients together and put in a 9x13-inch pan.
Bake at 350°F for 45 minutes or until cake tester (your common toothpick works well) comes out clean. (After reading Gina's review I adjusted the baking temperature and time).
Cool.
Frosting: Cream together cream cheese, butter, powdered sugar and vanilla.