Carrot and Raisin Salad With Pineapple
Bodhi R.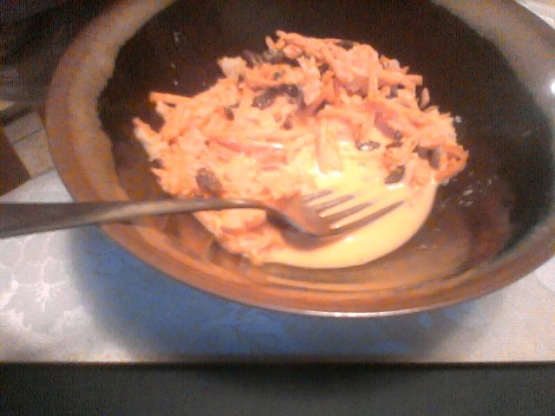 I've never had this salad with pineapple in it. I thought it was very good. Thanks for sharing the recipe. I will definitely make this again.
Toss raisins, carrots, and pineapple together lightly; set aside.
Stir together mayonnaise, lemon juice, salt and sugar and add to the raisin mixture.
Refrigerate until served.